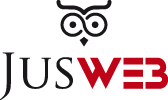 Legal publishing, Continuing professional development courses, Legal advice, and services
on immigration and international movement of persons
Jusweb Srl is a company established in 2003 and located in Viterbo, the capital city of Tuscia, northern Lazio. It operates on a national level in the judicial publishing industry through the periodical Immigrazione.it online since 2005, concerning the fields of international law, national law, and European Union law, focusing on foreigners' condition and international mobility of the individual. Since its first publication, the periodical has been chosen by the Italian Ministry of Interior as a tool for revision for officers of Border Police, Police Headquarters, and Immigration Offices. Jusweb is registered in ROC and is authorized to conduct online consulting and services just Law n° 4 /2013.
It also holds accredited training programs for professionals, such as notaries, lawyers, certified public accountants, and journalists. Since 2010 these programs are available on the platform FormazioneWebTV.it, the first in Italy to provide interactive live-streaming lectures and seminars.
Jusweb provides non-Italian citizens advice in regard to entry and residence in Italy. Among its services, it deals with web marketing and communication.
InvestorVisa.it is a service launched by Jusweb in August 2017 to help investors and patrons in selecting the best investment or donation opportunity and managing all the bureaucratic procedures for both visa and residence permit. It is managed by the staff (including our editorial staff and teachers) in collaboration with experts listed below
Notary Network
The civil law notary is a public officer to whom the Italian State has entrusted the task of producing all deeds between living persons as well as last wills and testaments and endowing such documents with public trust. In addition to family relationships, on which he or she is among the leading experts, and questions of succession, the notary is involved in many areas, including: real estate conveyancing (purchase and sale of homes, offices, land, warehouses, workshops, donations, subdivisions, mortgages, etc.); important changes in company structure, whether it be a one-person firm or a corporate entity (constitution and winding up, amendments to the bylaws of the company, sale and leasing of businesses, etc.).
If you are not in contact with an Italian notary, we can notify you of a notary who, in addition to his/her specific professional skills, speaks English fluently or has a team able to understand and receive the will of English speaking clients.