Under Italian tax regulations, donations of goods are subject to variable taxation, ranging from 2% to 8% of the donation's value, depending on the relationship between the donor and the donee.
However, according to article 2 of Legislative Decree 346 of 1990, only if the donor is an Italian resident or if the donated goods are located in the territory of Italy, the donation can be subject to taxation.
A recent decision of the Italian Revenue Agency has established that, in the case of a donation of money made through a bank transfer from a foreigner country, the donated sum cannot be considered as a good located in the Italian territory at the moment of the donation. Therefore the donation is not subject to taxation in Italy.
This decision (n. 310 of the 24th July 2019) is extremely interesting for investors willing to obtain a visa in Italy.  Accordingly, the donation of money coming from a bank account located outside of Italy to an Italian beneficiary for the purpose of obtaining an "investor visa" will not be subject to the Italian donation tax.
Giulia Proietti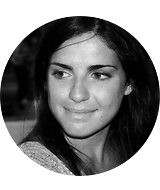 Civil Law Notary
Ph.D. in Business Law and Economics, US and Italian Attorney at Law; specialized in Commercial law, Real Estate, Trusts, Social Entrepreneurship, Non-Profit Organisations, and Benefit Corporation.
Has been counselling and assisting internationally start-ups and corporations for the last five years in Italy and in the US.
She is also the founder and President of Equoevento, the first organisation fighting food waste at events.